Araknis Networks® 110-Series Single-WAN Gigabit VPN Router
This Araknis Networks® Series router is the ideal choice for entry-level networks. A compact form factor provides you with ultimate install flexibility without sacrificing performance. It features a single Gigabit WAN port and two Gigabit LAN ports to support today's internet speeds. Plus, every Araknis router is fully embedded with OvrC Pro, giving you full network visibility and intuitive troubleshooting tools.
Important Note - At launch, speed test results through OvrC will max out at around 300Mbps, even though the router could support up to Gigabit Internet download speeds. Firmware updates targeted for mid 2019 will improve the speed test results and provide additional features, including more OvrC capabilities and support for 4G/LTE USB dongles.


Gigabit

10/100/1000Mbps uplink to ensure full performance

OvrC Pro

Cloud-based customer management service engineered by SnapAV

Firewall

SPI, DoS prevention, WAN Request Blocking, and content filtering

Open VPN

Router supports PPTP and OpenVPN for remote access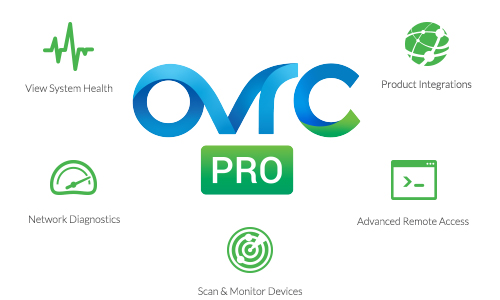 OvrC Pro Embedded
As a professional integrator, you're expected to own and support the entire network. That means having the advanced remote management capabilities of OvrC Pro on the job are a requirement. This is why we embedded the capabilities of OvrC Pro into every router at no additional cost, so you're equipped with the tools to be successful.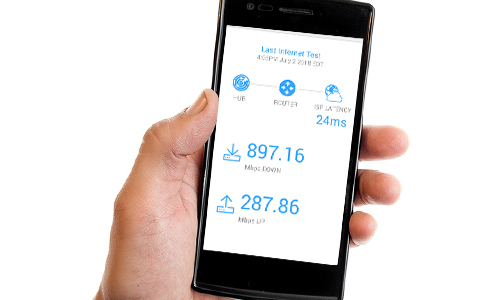 Gigabit Internet
With the rapid rise of IoT, AV over IT, and streaming services, the throughput performance for a high bandwidth network is critical. For that reason, we designed the new line of Araknis routers to support Gigabit WAN-LAN and LAN-LAN speeds across all models, so your customer always gets the performance they expect from a modern, custom install.

Two Gigabit LAN Ports
Use the two available Gigabit LAN ports to connect the router to multiple switches in the network, or connect other devices to the router directly. The LAN side supports full LAN-LAN Gigabit speed with Jumbo Frame support for better video streaming.
Single Gigabit WAN Port
Enjoy reliable performance and valuable cost savings with the entry-level 110 model, designed with a single Gigabit WAN port.
Content Filtering
Araknis and OvrC allow your customers to filter and customize their location's network content. Multiple filter levels range from basic malware protection to advanced content filtering, so customers can choose one that best fits their family.
Learn more about content filtering >>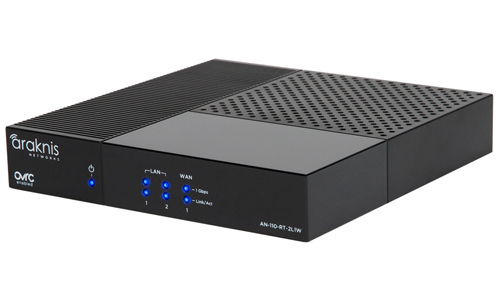 Compact, Professional Design
Stylish blue LED indicators give you important metrics needed to quickly diagnose issues, while the rear port layout makes rack integration simple. Plus, a compact design with a built-in power supply makes for a cleaner, faster installation.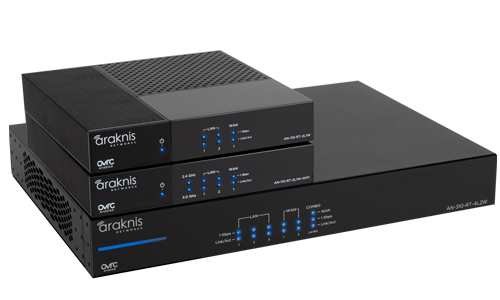 Part of the Araknis Family of Routers
This compact router is ideal for small networks with up to 150 devices. To learn more about the full suite of Araknis routers and which one will work best for your install, click here.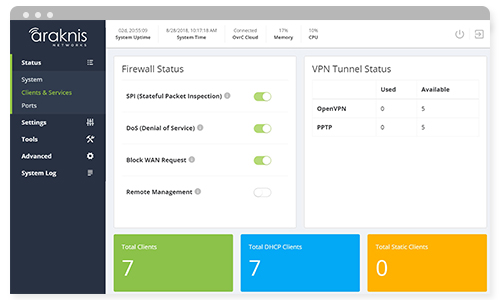 Intuitive GUI
Our router's intuitive GUI follows the standard Araknis design. This simple platform is user friendly and easily explains the depth of features this product supports.
VPN Support
If you need to remotely access the client network via VPN, the router supports PPTP and OpenVPN technologies. OpenVPN is an easy, secure option that is backed up by the open source community.
Embedded Firewall
An embedded firewall supports Stateful Packet Inspection (SPI), Denial of Service (DoS) prevention, WAN Request Blocking, and content filtering. These layers of network security provide a secure platform to prevent common attacks and provide a baseline level of security for your customer's network.
Port Forwarding
Setting up port forwarding couldn't be easier with Araknis' simplified GUI. Set up a range of external ports with a single command.
USB Support for 4G LTE
If your customer needs a failover backup connection, simply pair the 110 router with any standard USB 4G LTE card to provide broadband failover with the hardline connection is lost.
---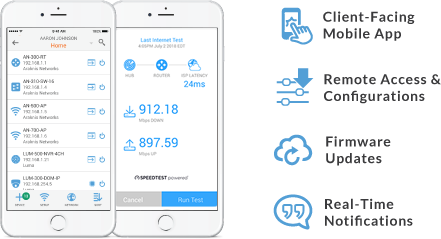 OvrC is your remote on-call technician, a free cloud-control app that makes installs a breeze and helps eliminate truck rolls. Plus, a convenient, end-user app allows your customers to fix small problems on their own, reducing calls and making your life easier.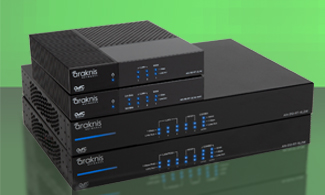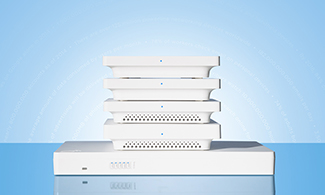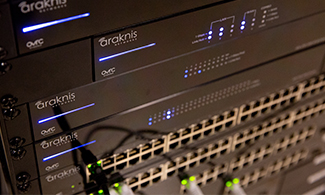 | | |
| --- | --- |
| | |
| Power Consumption | Max: 9.07W |
| | Device: 5.23W |
| Rack Spacing | 1U |
| Interfaces | WAN RJ-45: 10/100/1000 Base-T: x1 |
| | LAN RJ-45: 10/100/1000 Base-T: x2 |
| | USB: x1 (USB 2.0) |
| Port Desc. | LAN - LAN Throughput: 1Gbps |
| | WAN - LAN Throughput: Unidirectional: 1 Gbps |
| L3 Features | WAN/LTE Link Fallover: Coming Mid-2019 |
| | Static Routing |
| | Inter-VLAN Routing |
| | DHCP Server |
| | DHCP Client |
| | DHCP Relay |
| | DNS Relay |
| | DDNS |
| | 1:1 NAT |
| | PAT(Port Address Translation) |
| | Port Trigger |
| | DMZ Host |
| | IPv6 |
| L2 Features | VLANs: 802.1Q |
| | RJ45 Auto-Sensing |
| | RJ45 Auto-negotiation |
| Security Features | Stateful Firewall |
| | Stateful Packet Inspection |
| | DoS Prevention |
| | Ping of Death |
| | SYN Flood |
| | IP Spoofing |
| | Port Forwarding |
| | Content Filtering (URL and Keyword) |
| | UPnP |
| | Bonjour |
| VPN Features | PPTP Server |
| | PPPoE |
| | OpenVPN |
| Management Features | OvrC Cloud Management |
| | OvrC Pro Included |
| | Web Management |
| | SNMP v1,2c,3 |
| | Download/Upload Config File |
| | System Log |
| | HTTP and HTTPs |
| | System Time: NTP/Manually |
| Dimensions (W x H x D) | 6.75" x 1.25" x 6.75" |
| External Power Supply | 12V 2A DC |
| Operating Temperature | Operating: 0ºC to 40ºC (32ºF to 104ºF) |
| | Storage: 0ºC to 70ºC (32ºF to 158ºF) |
| Operating Humidity | Operating Humidity: 10% to 85% Non-Condensing |
| | Storage Humidity: 5% to 90% Non-Condensing |
| Certifications | CE, FCC, UL, UPnP |